Next show 2022
Veterans Memorial Stadium – Quincy, MA
April 30, 2022 – 3:00 p.m.
New Album! - Sonic Tonic
Video - Everybody's Got Their Style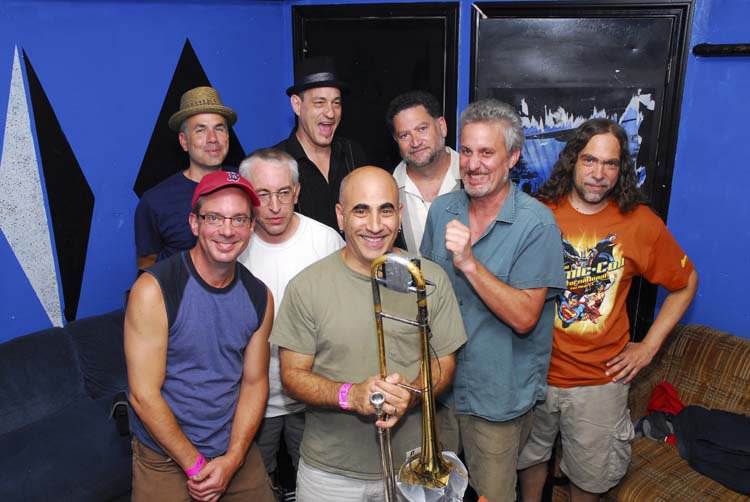 Bim Skala Bim

formed in Boston, MA as a Ska Rock band that was influenced by the bands in England's 2 Tone movement, as well as the music of the Clash, UB40 and Bob Marley. Bim's infectious Boston Blue Beat sound

—a mix of upbeat 2 Tone Ska, Rock n Roll and a pinch of Calypso—with a substantial Reggae undertone

led them to be one of the premier bands kick-starting the Third Wave of Ska in the 1980s. Other bands quickly followed their example resulting in a lively scene in Boston and much of the United States.
Write to us
Bim Skala Bim
PO Box 441606
Somerville, MA 02144
USA
bim@bimska.com